7:40am
July 22, 2014
Salute to the enduring spirit of the children of the slaves…

A lot of the men and women that had to endure this are still alive. Don't let white people act like this is the distant past. It's not.

Fucking monsters.

American history. American present.

Never forget

I didn't want to reblog this because of how uncomfortable it made me feel and then I realized, that's the exact reason I need to reblog it.

Look at these images, America. Look at them. This is your history. This is one of the things that has made you what you are. Do you know what these are from? Have you ever heard of the Detroit Race Riot of '43? Do you know about the Deacons of Defense? Can you imagine the kind of "crimes" that could necessitate beatings like the ones viewed here? Crimes like: being involved with a white woman. Being suspected of being involved with a white woman. Trying to vote. Using a white's only bathroom. Integrating schools or churches or anything else.

Look at these images. This is your story and mine. This isn't the distant past! This isn't some kind of ancient history that we can gloss over. People who participated in these events—on either side—are still alive today. Their children and grandchildren may be reading this right now.

Look at them, damn you! Study them. Think about how they make you feel. How it must have felt for the victims. For their families. Put yourself back there. Imagine this. Picture living with this kind of fear.

Look at these images.

Bolding is mine.

I do want to point out the photo of the two white guys with the one in a US Army sweatshirt are actually helping, but the only reason I want to point that out is thus far that photo and a second photo of those three men are the only photos of the Detroit Race Riot I have seen of white people openly defending any of the black victims that were attacked. Literally every other photo I have seen of the Detroit Race Riots have been like the others: white people dehumanizing and beating black people. Or they have been aftermath photos.

Whenever you hear "You can't fight fire with fire" or "Don't fight hate with hate."
I want you to think of these images.
And how else the fuck is hate supposed to be fought when THIS is what it looks like.
…wait. Did you just use a Martin Luther King Jr. quote to advocate for more violence?!?
Just so we can get this clear, here is the actual text that the quote came from:
"Let us move now from the practical how to the theoretical why: Why should we love our enemies? The first reason is fairly obvious. Returning hate for hate multiplies hate, adding deeper darkness to a night already devoid of stars. Darkness cannot drive out darkness; only light can do that. Hate cannot drive out hate; only love can do that. Hate multiplies hate, violence multiplies violence, and toughness multiplies toughness in a descending spiral of destruction. So when Jesus says"love your enemies," he is setting forth a profound and ultimately inescapable admonition. Have we not come to such an impasse in the modern world that we must love our enemies-or else? The chain reaction of evil-Hate begetting hate, wars producing more wars- must be broken, or we shall be plunged into the dark abyss of annihilation." (Christmas, 1957)
We need to look at our past, and own it. But we cannot let it turn to hate and revenge.
6:42am
July 22, 2014
5:45am
July 22, 2014
Lawyers for two Guantanamo Bay detainees cited the Hobby Lobby decision to argue for their clients' rights to perform prayers during Ramadan. However, federal courts have argued that the detainees didn't qualify as persons under the Religious Freedom Restoration Act. Wow.
4:48am
July 22, 2014
what im saying is that bisexuals, pansexual, and asexuals should all join together so we can be in the fictitious trifecta. enough people will say we're not real and we'll all converge together in a massive, fierce mass only spoken of in myth.  dont come near us or you too will cease to exist

can we include aromantics?

triforce of fabulousness

Does this mean that we can all simply walk into mordor?
No.
Mount Doom.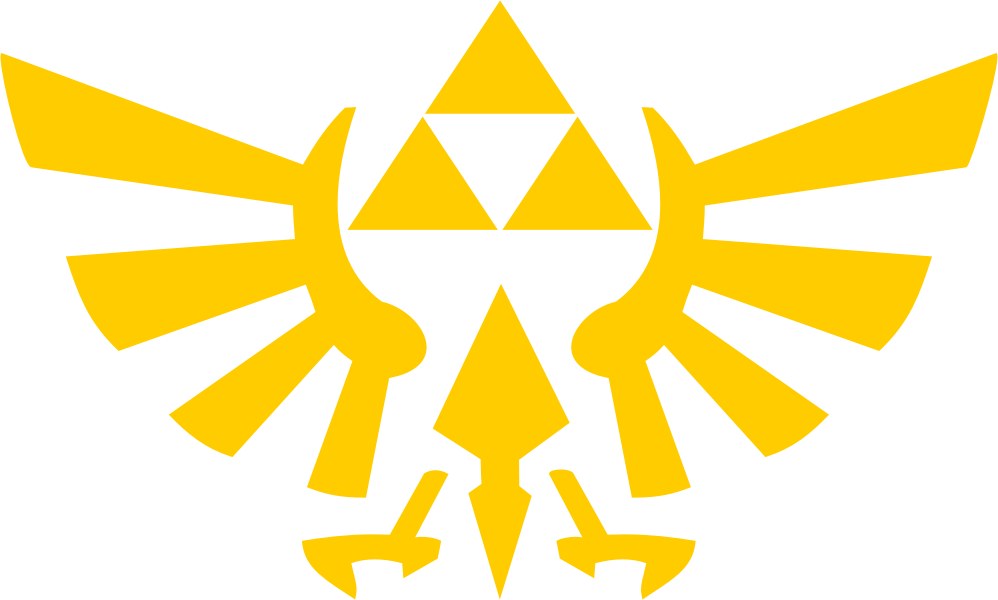 #honestly, #tumblr is filled with HOW many nerds? #And not one of you noticed the symbol you are making?? #Sheesh!
3:50am
July 22, 2014
Doctor Who + references in other television shows
…a lot of these I wish were a little slower. I read fast, and I still can't quite catch up with some of these…
2:52am
July 22, 2014
I was just thinking how much I would love if the 50th had Six in place of Eleven and Eight in place of War. Now, since I've already done Eight (and by the way, the Moment would clearly be represented by Charley), I just really needed to draw Six and Ten together. Especially because I have a massive crush on their blue suits (as seen for the audios, in Six's case), and, yanno, they just match so well! And along with Eight, they're my favourites. One day I'll draw them alongside Eight in his blue coat too…
6:13pm
July 21, 2014
Catching up on Podcasts, and finally got to the Moonshine Holler episode "Hamlet" (Hey! I got 52 podcasts that I subscribe to, so it takes a bit to get through things…)
Partway through, I stopped what I was doing and said "…is that Kevin Murphy?" Yup! He an Bill Corbitt (also from Riftrax/MST3k) guest starred! AWESOME!
5:15pm
July 21, 2014
I'm Sad About Lin Beifong: The Post
Like she's almost a  tragic figure at this point.

Read this it speaks the truth about Lin Beifong and yall nonbelievers can go get hit by a power disk

THIS META IS SO GREAT.

Especially for pointing out what the new developments have added to Lin's character. For two seasons, she's been defined by her relationship with Tenzin, and its end — largely because the only people who will actually talk about it are Tenzin and Pema.

Now we know that Lin is as much defined by her mother and sister, and in fact they left her in a position where losing Tenzin — and, we can assume, HIS family — was so devastating. Su calls her a loner, and it's pretty clear that even at her best, Lin doesn't make friends easily, and probably doesn't care to.

And the thing is, for all that Su and Toph have made up, neither have apologised to Lin. In the great family earth rumble, Lin asks why Su didn't take responsibility and prevent Toph's actions. And true, Su is only 16 — but a generation earlier, their mother saved the world before she was 13. Lin is unforgiving of flaws, but Su and Toph haven't even admitted how much they hurt her.

Basically, at the age of 21, Lin realised that her mother didn't have her back. And she can't even admit to herself that she was hurt by that. She needs a hug, a life-changing fieldtrip with Zuko, and some serious family time. And maybe also to find a way to express anger that doesn't involve violence or taking it out on innocent teenagers.
This is one of the things that is making this new series so great… there is a huge tendancy for heroes of our stories to exist in a bubble… they were born then somehow are all their own people. Families exist only to torment the hero or serve as a way to control them.
In here, not only does Korra have a family, but the minor(-ish) characters have involved families which have their own issues. Tenzen, Kya and Boomi have to deal with being the children of the Avatar (who, despite things, wasn't that great of a parent). Now, Lin and Su have to deal with being Toph's daughters, and do so in very different ways, Su by rebelling, and Lin by over-embracing.
Parents, both blood and spiritual, are a theme that comes up again and again in this series. Excellent.
4:18pm
July 21, 2014
It's like Marvel is really trying to piss people off, lol. 

Source: http://io9.com/marvels-new-captain-america-will-be-black-1606409585

calling it, whoever the new iron man is they won't be straight. marvel's tryna go for the trifecta.

Nothing makes me more pleased than Marvel making Marvel fanboys angry about genuinely good and interesting comic choices.

But is it good choices, or is it tokenism? Time will tell.

Tokenism is better than nothing; and they have to start somewhere!
Watch an episode of Captain Planet and tell me that Tokenism is better then nothing.
3:20pm
July 21, 2014
Maggie and Tuls!

This was a lot of fun and a lot of work. Such a small door shouldn't be allowed to be so hard to draw! Also leaves are evil and must be destroyed.

I really like their designs and I can't wait to get started on Gil and Nevy.
2:23pm
July 21, 2014
     I     never     forget    a     face.
1:25pm
July 21, 2014
12:27pm
July 21, 2014
11:30am
July 21, 2014
Y'now? Crystal is pretty good…
10:33am
July 21, 2014
GUYS I CAN'T STOP LAUGHING

That is so adorable.